Business IT Support & Management
Blagdon IT are a specialist B2B IT consultancy based in Blagdon, North Somerset, serving local businesses.

We offer IT support, off-site backup, cloud and hybrid solutions, and disaster recovery. In addition, we can supply and install hardware and software and support cloud based software such as Office 365.

Blagdon IT creates bespoke IT solutions with ongoing, fully-inclusive support. So, why not get in touch and see how we can help you with your IT requirements.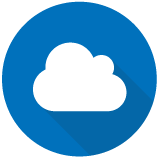 Cloud Solutions for Business
Advice. Migration. Ongoing Support & Management. Your guide to the Cloud. Low or zero upfront costs. Business of all sizes can and are making use of cost effective cloud solutions. Our Cloud based solutions grow with your business.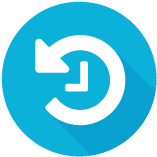 Does backup keep you awake at night? Maybe it should. Threats are not always the obvious fire and flood. We can ensure that if the worst happens your business can continue to function with our managed and monitored backup services.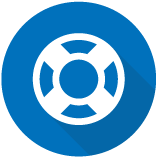 IT Support and Management
Whether you are in the cloud or not, you still want to know there is someone you can call, whether it is for advice or for help when something goes wrong. We offer proactive support, remote monitoring and managed antivirus.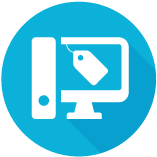 Partnered with Hewlett Packard. We supply the quality hardware and software you need. PCs, servers, printers and WiFi, we can supply it all. Our experienced staff can advise you, and ensure you get the most from your budget.
Bespoke IT solutions, first-class support